NOW TAKING A LIMITED NUMBER OF NEW COMMISSIONS...
CONTACT ME FOR A QUOTE!

E-MAIL
TESTIMONIALS
"I admit it: I am biased. I have liked fish since I was old enough to catch my first bluegill. They have been my life's work as a research scientist for the past 25 years including projects all around the world. I have spent more time holding and observing fish than many people spend holding and observing their kids. So yeah, I can be pretty critical about the scientific accuracy and beauty of fish mounts. There are some folks out there who make OK fish mounts, but they come and go. There are others who can craft a good fish mount, and many people are happy with their work. There are however, a select few artists, magicians really, who can conjure truly amazing works that are unique, instantly recognizable, and valued by those fortunate enough to see or own them. Richard Benedict is a master craftsman of this rank, especially so for salmon and trout. Sometimes I wonder if he is partly aquatic himself to have such a detailed understanding and depth of expression in his work. He doesn't just make fish mounts; he creates fish – glorious and intriguing creatures that look more than ready to swim away if you would only return them to the water. We are very lucky indeed that Richard has focused his incredible talent on these magnificent animals. His creations are a wonder to behold, and on top of that he's one heck of a nice guy too."
~ Dr. Terry Tiersch
Professor, Baton Rouge, LA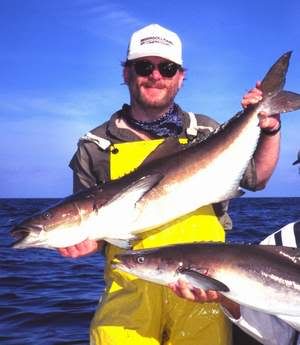 "After more than four decades of chasing multi-species freshwater trophy fish throughout the United States and Canada and being a true eccentric and astute judge of high end fish taxidermy, I can finally end my search for true angling art. Angling Artisans of Kendall, NY. is in my opinion, the ultimate high end fish taxidermy in the world today. Precise multi-scale tipping, attention to exact detail, and true to life coloration blending that surpasses the rest of the modern fish taxidermy world, sets Rich Benedict Jr. light years ahead of the competition. There are many fish taxidermists throughout the world claiming to be the top at their game. At Angling Artisans you can truly expect consistent, precision top quality high end art, more than reasonable turn around time, attention to your exact trophy's detail, courteous professional treatment, and a trophy fish mount that you will appreciate for the rest of your life. This young artist and relative newcomer to the art of fish taxidermy, was born with the true passion and artistic ability to recreate without a doubt, the best freshwater fish mounts I have seen anywhere in the world to date. As a professional outdoor writer, former tournament angler and former full time multi-species fishing guide, I can assure you that trusting and choosing Angling Artisans for your trophy fish taxidermy will aid in adding monumental memories to the most exciting and memorable fishing experiences of your lifetime."
~Brett Richardson In-Fisherman Magazine (Northeast Contributor)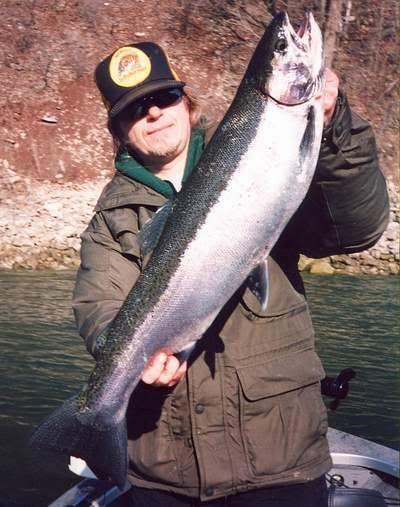 "In April of 2008, I was fortunate enough to catch a personal best Smallmouth Bass of 6 pounds 4 ounces. I took several photos, then released the bass. I decided to get a fiberglass replica and searched all over to find someone who would do a great job. I saw some samples of Rich's work and decided to have him create my replica mount. To say that I am very happy with the finished product would be an understatement. It is the nicest looking smallmouth bass mount I have ever seen and the detail is amazing. Rich took the time to make sure that the markings and coloration on the mount were very much like those on the actual bass, and the overall quality is superb. Many of my friends are already hoping to catch a bass large enough to warrant a replica mount, and they have all said that Rich will be their choice to do it. Great job! Thanks so much. The more I look at the mount, the more it reminds me of the real fish."
~Mike "Huskybass" Briglia
Glastonbury, CT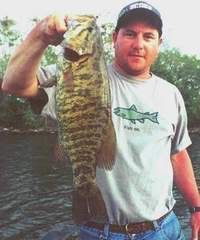 "I am a fisheries biologist for an environmental consulting company; I work with fish on a regular basis and see thousands of fish a year. The process of identifying many of the smaller species (minnow, darters, etc.) require the counting of scale numbers and to look at other minute details of a fish's anatomy. I tell you all of this to let you know that I inherently look close at the anatomic features of a mounted fish as well and I've never seen any better than the two bass you've mounted for me. When you first mounted a largemouth bass for me I was amazed at the realism of the mount. What incredible detail in the paint work. Most recently, the smallmouth bass mount reaffirmed to me that your attention to detail and incredible paint and finish work bring the life out of the mounts. I am truly impressed. I especially like that you do your painting from an actual picture of the fish that I sent to you. As you know, color and patterning can vary considerably within the same species of fish depending on time of year, size, sex and geographic location. It is one of the most important considerations to me that the artist creating the reproduction paints it from a picture of the actual fish. Keep up the great work that you do, I really appreciate it."
~Rob Ballantine Aquatic Biologist
EA Engineering, Science, and Technology, Inc.
EBAY AUCTIONS

LINKS
http://www.ramblingreports.com
http://www.freewebs.com/giantfish/